18 November 2016, Technopolis Moscow. International congress-exhibition «INTELLIGENT MANUFACTURING & INDUSTRIAL INTERNET OF THINGS»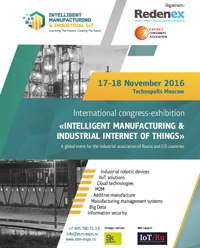 International congress-exhibition "Intelligent manufacture and industrial internet of things" - this is an excellent opportunity to meet with leading industry leaders for enterprises in Russia and to learn how to change the business with the help of new technologies.
We do not just tell you about the future, we will show how to make the real breakthrough in your production using new technologies now.
Don't miss out on the opportunity to meet all IoT stakeholders under one roof for two days, covering your knowledge and practical needs from conception and strategy, through to implementation and successful case studies.
---
Alexander Starchenko, Chairman of the Supervisory Board of Energy Consumers Association (ECA):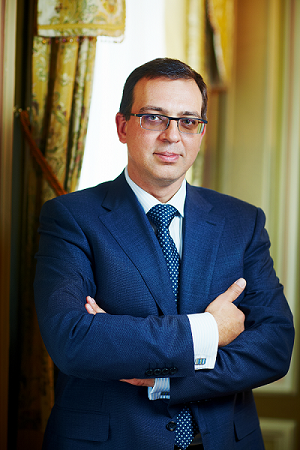 - Founded in 2009, Energy Consumers Association is non-commercial partnership, which unites 29 large-scale industrial manufacturers operating in such sectors as Oil and Gas, Metallurgy, Steel, Refineries, Petrochemicals and others. Association works to co-ordinate energy consumers activity and protect their interests in electricity and power markets regulation on all decision-making levels.
Association members are Russian and global industry companies: EVRAZ, Rosneft, NLMK, UC Rusal, Transneft, SIBUR, MMC Norilsk Nickel, Air Liquide Group and others.
The share of Association members electricity consumption in total industry consumption in Russia is well over 46%.
The main areas of ECA focus are:
Electricity and power markets regulation. Promoting fair prices and market balance between power generating companies and energy consumers;
Distributed energy. Ensuring a tendency towards more effective use of associated and secondary energy resources;
Infrastructure investments. Promoting the best practice and high efficiency as a key requirement for the development of liquid and competitive electricity and gas markets.